OTHER RECIPES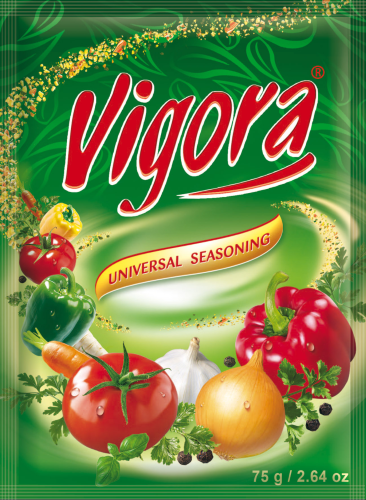 MEAT
Grilled ribs - tender and juicy grilled meat!
Ingredients:
1 kg pork ribs
2 onions
3 cloves of garlic
1 tbsp mustard
1 tbsp tomato paste
1 tbsp hot paprika
black pepper
2 tbsp soy sauce
2 tbsp cooking oil
Vigora all purpose universal seasoning

Preparation:
Prepare a marinade: mix finely chopped garlic and onions with hot paprika, soy sauce, oil, mustard and tomato paste. Season with Vigora all purpose universal seasoning and pepper; mix thoroughly.
Rub the marinade into washed ribs, put them into a dish, cover with an aluminium foil and put in the fridge for at least 3 hours. Grill the marinated ribs for approx. 15 minutes on each side.