OTHER RECIPES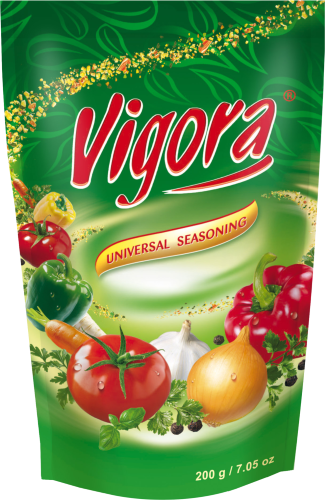 RICE AND PASTA
The power of oriental rice - spicy Chinese food
Ingredients:
1/2 packet of rice
3 eggs
several mushrooms (or black Chinese fungus)
1 green pepper
half chilli pepper
1 carrot
1 clove of garlic
herbal pepper
soy sauce
Vigora all purpose universal seasoning

Preparation:
Cook the rice. In the meantime, fry scrambled eggs and put it into a separate dish. Fry finely diced carrot and mushrooms in the same pan fry pepper. Add pressed garlic, chilli, Vigora all purpose universal seasoning and pepper. When vegetables slightly soften, add rice, scrambled eggs and a bit of soy sauce.
Mix all ingredients and serve immediately.